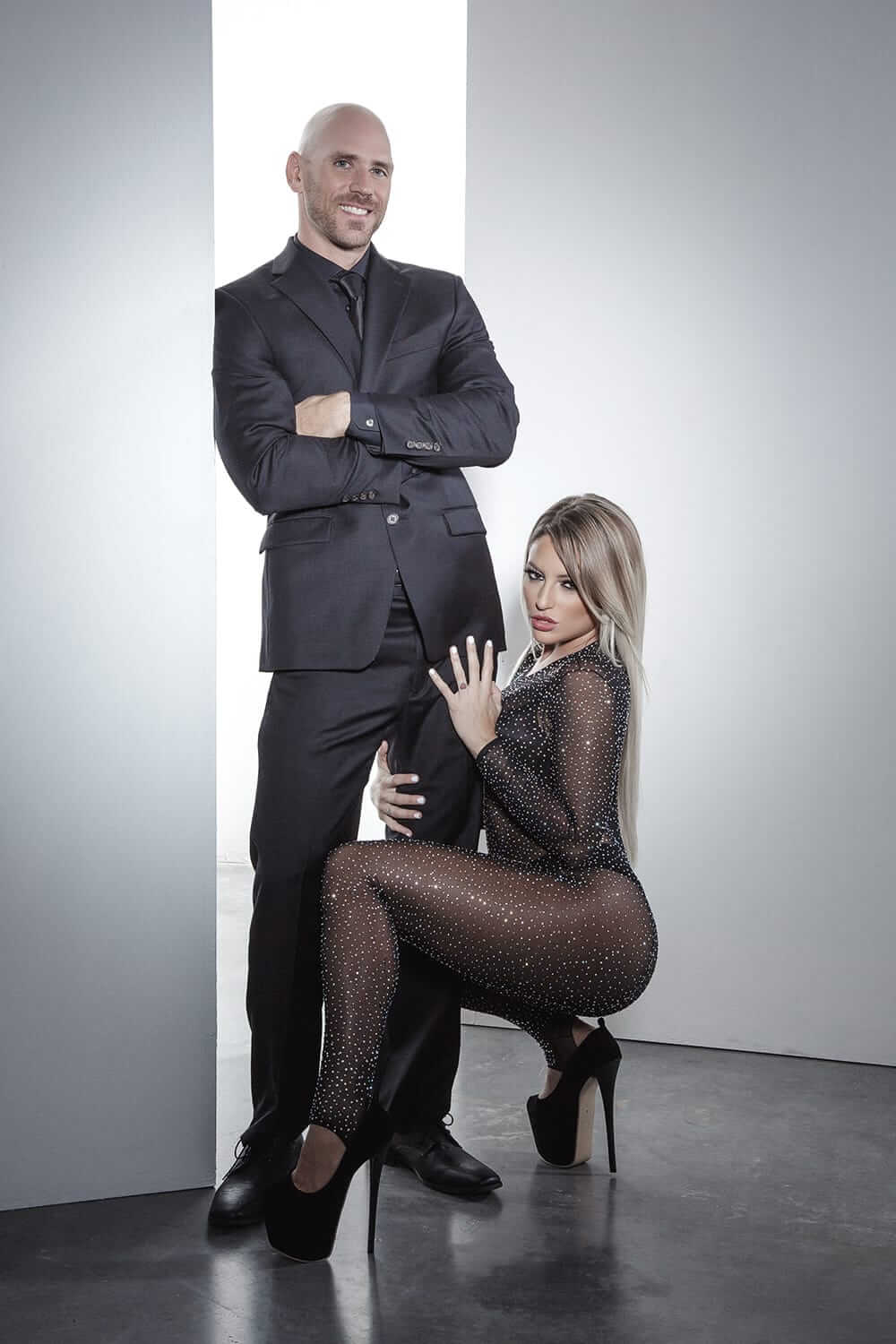 Johnny and Kissa
"Stop Living Like You Live Again"
Hello beautiful people from all over the world!! My name is Kissa Sins, and that handsome guy in the suit is my lover and my best friend, Johnny Sins. We're very excited to bring you into our lives through our official website, and welcome you to The Sins Life!!
When I met Johnny 3 years ago I was trying to have my 1st one night stand, but when we fucked we became inseparable and have been together ever since!! We both share the same passion for living life and being happy and just experiencing and enjoying everything life has to offer. All we really wanna do is live free, have fun and have lots and lots of SEX. We want to travel the world and love our lives and fuck beautiful women together and we want to bring you with us!! Since the day we met we knew our mission was to design and live the life we exactly want to live… The Sins Life.
Johnny knew from early on that he wanted to follow his own path in life. He didn't want to be trapped working for someone else and not have the flexibly to live his life the way he wanted to. He graduated college and realized he didn't want to use his degree in marketing because he didn't even like marketing. He loved pussy. So he packed everything he owned and followed his path out of Pennsylvania to Los Angeles in pursuit of a career in porn. He's now a very well respected 10 year porn veteran, and considered to be one of the nicest guys in the industry. He's shy, quiet and adorable. He's strong, motivated and a sexual monster. He is my favorite person.
And I'm Kissa. I'm a burning ball of passionate energy that has more love in my heart than I know what to do with. I've been in a good mood since I was born, and I love everything about life and the world. I'm from Southern California and am both American and Canadian. 2 years ago I quit my job because I woke up one day and realized I was letting my life pass me by, slaving away behind a desk, working towards someone else's goals. I realized the best years of my life were being wasted away and why? Because someone else told me that's the way to do it? Because society tells us that we need to work during the best years of our life then retire and start living when we're too old to start living? The only fear I have, out of all the millions of things available to be afraid of, is looking back on my life and saying "I wish I had done that" because I'd rather live and learn from my mistakes than wonder if I'd make them.
We now live together in Hawaii with our 2 pitbulls, Primo and Luna, who are our adorable pitbull children. We spend most of our time at the beach when we're not at the gym. We're dedicated to fitness and living an extremely healthy lifestyle. Follow us through our crazy life and come on the adventure of a lifetime. We're just getting started.